A Dramatic Simulation of True Events
On November 29th in Viborg Fotorama, you can experience 'Shadow', a Virtual Reality tour based on the film 'THE SHADOW IN MY EYE'.
It's March 21, 1945. You're a young navigator in the Royal Air Force, sitting next to your co-pilot in a mosquito bomber. You're flying in formation—a swarm of combat aircrafts all headed for the same target: the Gestapo headquarters in Copenhagen. But in the critical minutes leading up to the planned attack, a sudden explosion wreaks havoc and disorients you…Can you confirm the target now? Should you drop the bombs? And where should you drop them? Even the slightest mistake or delay can mean life or death for you, for your pilot and for the civilians on land.
SHADOW is a realistic virtual reality experience based on the British air raid against the Shell House, during which a calamity led to the accidental bombing of Institut Jeanne d'Arc, causing the death of more than 120 individuals, 86 of whom were children.
Created as an original companion to the feature film THE SHADOW IN MY EYE (SKYGGEN I MIT ØJE) by Ole Bornedal, depicting the life at the school before, during and after the bombing, SHADOW simulates the tragic event, seen through the eyes of a young RAF-navigator. The experience lasts 15 min.
Tickets are free, and can be booked here: https://www.eventbrite.dk/e/207049670137
You can also show up to one of the 20 screenings between 15:00-20:00. Three spots will be available for each screening. SHADOW is directed by David Adler and Ole Bornedal. Production by Miso Film and Makropol, in collaboration with Midtjysk 3d service and All Seeing Eye.
Links
Media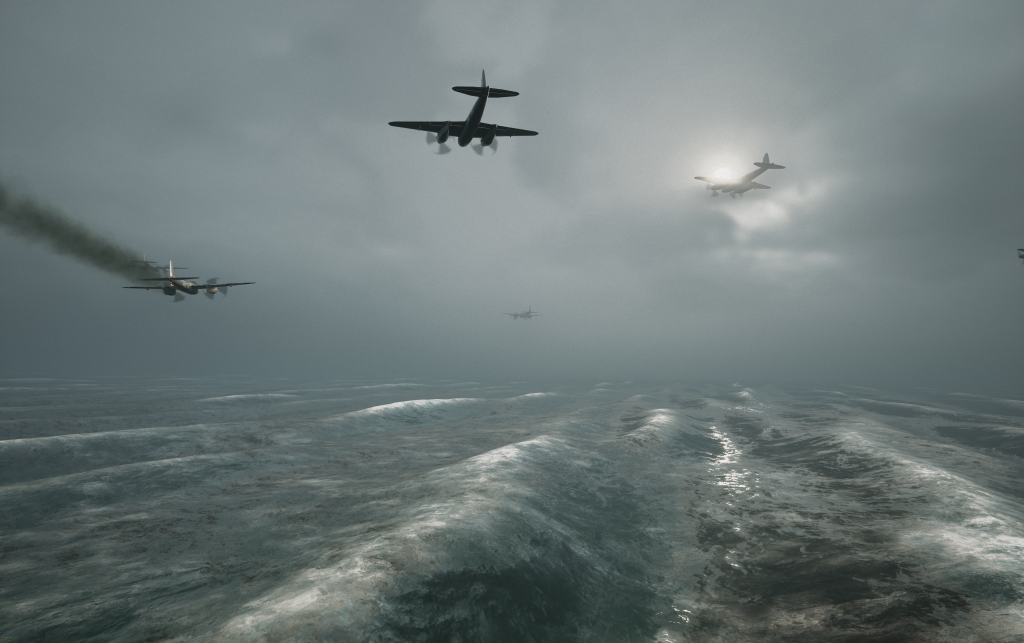 Partners
MAKROPOL
Miso Film
Midtjysk 3D Service
All Seeing Eye
Phenomenal Viborg
Viborg Animation Festival
The Animation Workshop – VIA University College
FOTORAMA Viborg