In this experience, you enter a secret garden full of mystery and magic. Here you will discover that the living environment reacts to your presence, and that your connection with the other visitors has a special role to play.
The Garden is part of an interdisciplinary, multimedia project by Michelle & Uri Kranot. The Kranots initiated an experimental research collective specializing in cultural production informed by the intersections of science, technology, education and the arts. The artistic research project aims to develop a network of creative interaction with living systems, the natural environment and emerging technologies.
Experience Together
This piece is an exploration of multi-user VR, so the ability to be in a shared virtual experience simultaneously. This gives a new dimension to the experience, and makes it more like being in a physical exhibition.
Museum-scale VR
This experience is taking place on a 250m2 area, making this a vast space for free exploration, larger than most other VR installations.
Easy to Use
No experience or special skills required: all you have to do is move around and explore. We don't use controllers or special interfaces, so anyone (ages 13 and up) can try the experience.
Media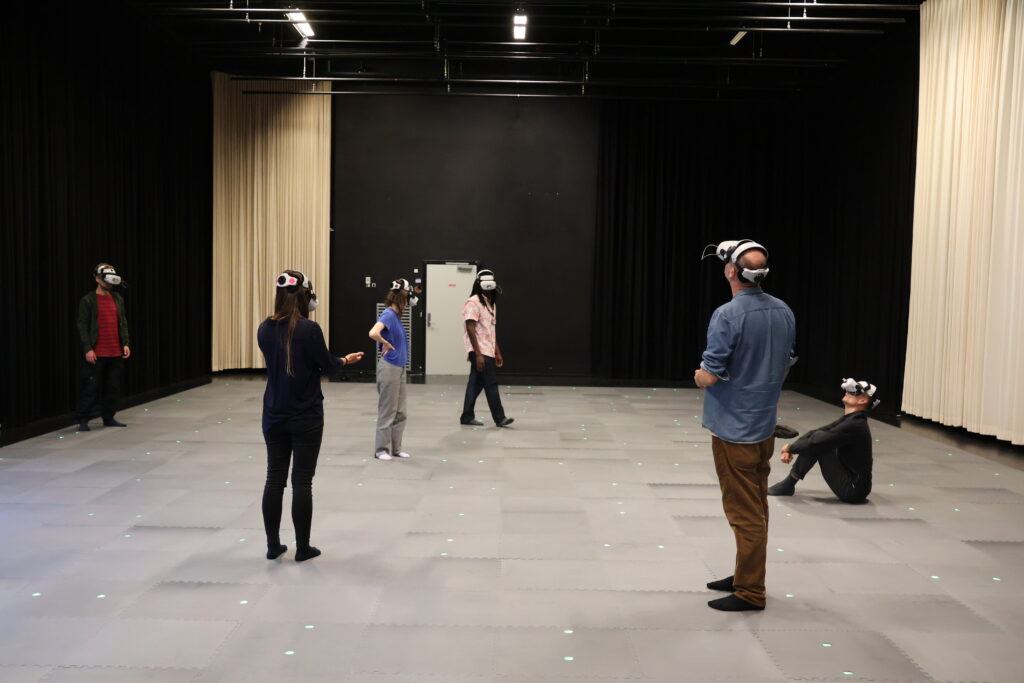 Credits
Michelle Kranot (Director, Visual Artist, Producer)
Uri Kranot (CG Artist, Director, Producer)
Storm Søndergaard (Programming, Animation)
Hannibal Glaser (Producer)
Produced by Phenomenal Viborg together with Uri & Michelle Kranot
Supported by
Statens Kunstfond
The Animation Workshop – VIA University College
Viborg Kommune