Museum-Scale cosmic exploration
We invite you into Cosmotorium, the first virtual experience room from Phenomenal Viborg. Cosmotorium is a kind of cosmic museum, a weightless balcony where you can walk around, and gaze out towards the stars and planets.
Experience Together
This piece is an exploration of multi-user VR, so the ability to be in a shared virtual experience simultaneously. This gives a new dimension to the experience, and and makes it more like being in a "real" museum.
Museum-scale VR
This experience is taking place on a 1.500m2 making this a vast space for free exploration, larger than most other VR installations.
The piece is experienced in 15-20 minute periods, with 10 minutes break to get in and out.
Press
Media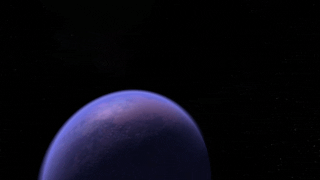 Credits
Produced by Phenomenal Viborg in Collaboration with:
Hannibal Glaser (Producer)
Milan Grajetzki (Tech Artist)
Andreas Schönau (Artist)
Supported by
Den Jyske Kunstfond
Nykredits Fond
Viborg Innovationsfond
Viborg Kultur og Idrætsfond
Viborg Ingeniørerne
Galleri NB
Viborg Kommune
The Animation Workshop – VIA University College
Xplor XR
Viborg Gymnasium