Virtual Aquarium
In the experience Aquamarine, you enter an underwater world populated by shoals of the "Blue Ribboned Sweetlip" fish, which you can meet if you have the patience to connect with them and if they will forgive you for your intrusion.
Experience Together
This piece is an exploration of multi-user VR, so the ability to be in a shared virtual experience simultaneously. This gives a new dimension to the experience, and makes it more like being in a physical exhibition.
Museum-scale VR
This experience is taking place on a 250m2 area, making this a vast space for free exploration, larger than most other VR installations.
Easy to Use
No experience or special skills required: all you have to do is move around and explore. We don't use controllers or special interfaces, so anyone (ages 13 and up) can try the experience.
Media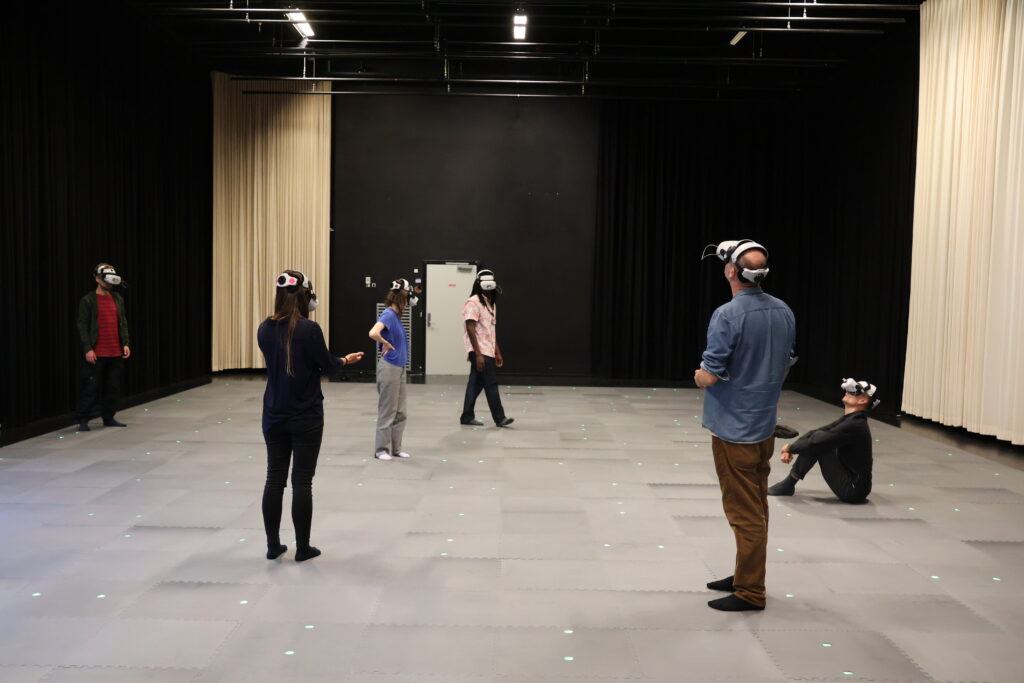 Credits

Jan-Marc Heckman (Programming, Sound)
Hannibal Glaser (Producer, Programming)
Produced by Phenomenal Viborg
Thanks To
Viborg Kommune
Supported by
Viborg Visuals
Statens Kunstfond
Viborg Kommune
Den Jyske Kunstfond
Nykredits Fond
Fonden For Sparekassen I Skals
Viborg Innovationsfond
Viborg Kultur og Idrætsfond
Viborg Ingeniørerne
Galleri NB
The Animation Workshop – VIA University College
Xplor XR
Viborg Gymnasium